Case No.1
Case time: October 2018
Client: One Engineering company in Guangdong Province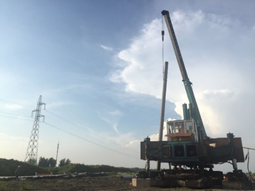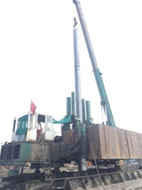 Project background: The company has a large number of widespread project sites. Before using smart piling equipment, the traditional mode of RTK or total station was still used for stakeout. Each site requires at least two surveyors. The number of staff and the construction period was large and the progress was slow.
Iconic event: Completed the installation of 4 sets of piling systems, greatly reducing the labor of surveyors, technical staffs began to involve in more project management works, and the progress of the construction period was guaranteed.
Project Achievements / Values: Solved the shortage of payrollers, optimized human resources, and improved work efficiency.
Customer evaluation: The equipment is very powerful and helped me solve the shortage of surveyors. Now I make more money and it is faster.
Case No.2
Case time: November 2018
Client Unit: One Engineering company in Jiangsu Province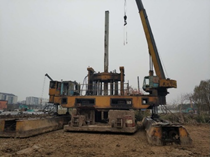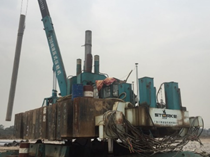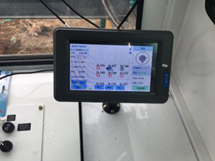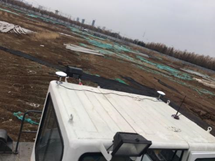 Project background: Before using smart piling equipment, the company still used the traditional operation mode of theodolite payoff. When the site was muddy or the site was poor during the rainy season, stakeout was difficult, the accuracy and the efficiency was slow.
Iconic event: The installation of 9 sets of piling systems was completed, which solved the problems of difficult stakeout, low efficiency, and low accuracy, and greatly improved work efficiency.
Project Achievement / Value: Under the traditional operation mode, about 25 piles can be piled per day per pile machine. After installing the equipment, each pile can pile about 40 piles per day, and the work efficiency is increased by 60%.
Customer evaluation: Beidou equipment is now used, which is not affected by the weather site. The problems have been solved and the stakeout and piling efficiency is very high.