Recently, South Surveying & Mapping joined hands with local partners
Won the bid of 3,324 units of the Indonesian Ministry of Land and Resources, South Galaxy G1 RTK
Won the bid of 3,324 units of the Indonesian Ministry of Land and Resources, South Galaxy G1 RTK
Won the bid of 3,324 units of the Indonesian Ministry of Land and Resources, South Galaxy G1 RTK
This amount of RTK is the same as Indonesia's domestic purchases in 2018
It is currently the world's largest single order!
South Galaxy G1 RTK equipment is light, reliable, stable and efficient, the operation software interface is simple and friendly, the data link communication mode is diverse and novel, and it can operate normally even in various complex environments. After several rounds of rigorous testing, it stands out from the competition with many companies. It is reported that this batch of RTK is mainly used in Indonesia's national land rights confirmation project.
Products and technologies related to South Surveying & Mapping began to enter the Indonesian market in 2005 and were the first Chinese measurement equipment brand to enter the Indonesian market. For more than ten years, it was the only Chinese measurement equipment brand accepted by the Indonesian government. The total sales volume of total stations, electronic theodolites, and RTKs is hundreds of units each year.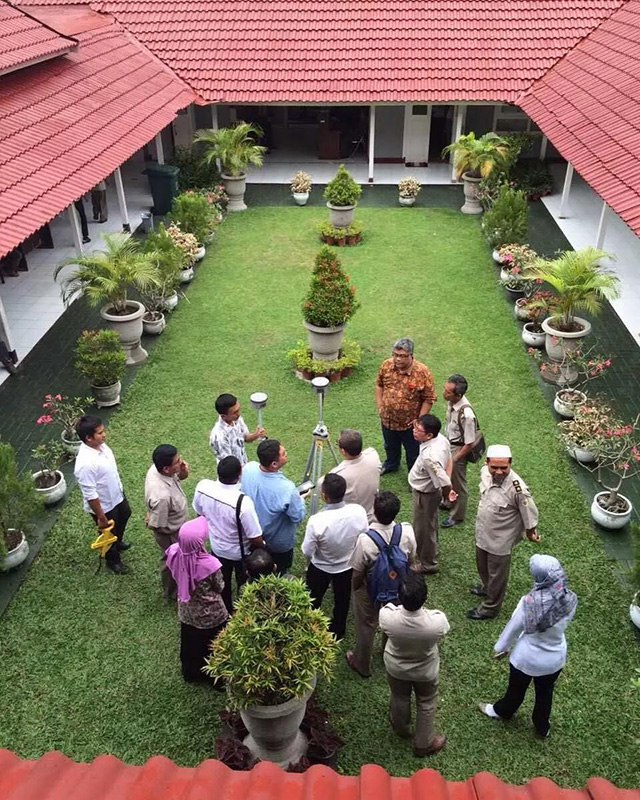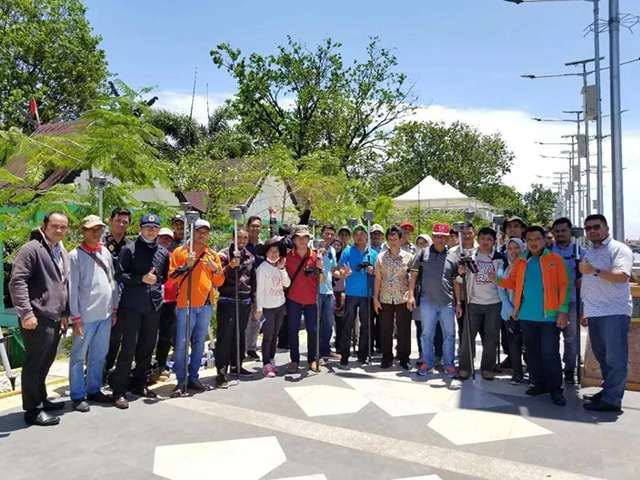 Since September 2017, Indonesia has comprehensively developed its land rights confirmation project. The demand for RTK procurement and use has increased significantly. After the unremitting efforts of South Surveying & Mapping and local distributors, the sales performance of South products in Indonesia has grown steadily. More than 2,000 RTK products are used in Indonesian land, surveying and mapping, transportation and other fields.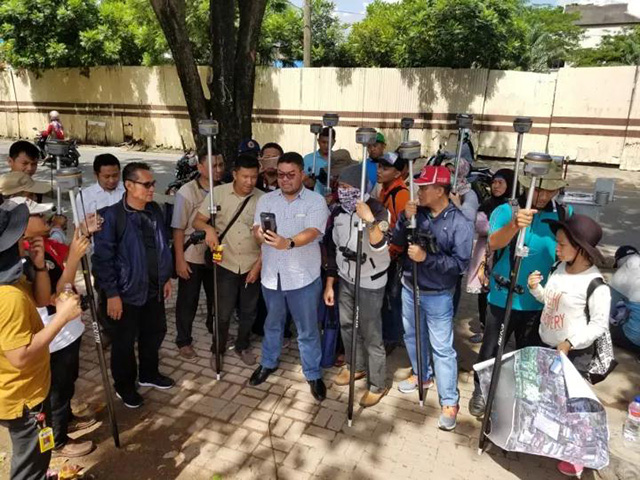 In Indonesia, whether it is a government department or a private sector, the products and technologies of South Surveying & Mapping are unanimously praised and enjoy a good reputation as " China's No. 1", and the local survey consultants even use the number of RTKs of SOUTH as a status symbol of strength.
Relevant person in charge of South Surveying International Business Department said that in Indonesia, the products and systems of South Surveying & Mapping were widely used in the construction of Indonesia 's Jakarta-Bandung high-speed railway project. The Jakarta-Bandung high-speed railway with a total length of about 150 kilometers is Indonesia 's first high-speed railway and is also the first order of China 's high-speed railway export. With the continuous introduction of new products and technologies by the SOUTH, South Surveying & Mapping equipment will shine in Indonesia's surveying and mapping geographic information industry, and South Surveying & Mapping is confident to contribute to the promotion and construction of the Belt and Road.
South Surveying & Mapping is exporting surveying and mapping equipment, where the demand for conventional surveying equipment is stable, and equipment with a high degree of informatization has a strong momentum. South Survey & Mapping cooperates closely with countries along the Belt and Road. SOUTH products have been recognized by surveying and mapping users in various countries and widely used. SOUTH products can be seen in various large-scale project construction and the star-class services of SOUTH are also recognized by overseas markets. An all-round, all-region, multi-brand, multi-level Chinese surveying and mapping technology equipment "going out" pattern is formed.
The construction of the "Belt and Road" needs geographic information as a support. In the past, SOUTH has laid a solid foundation for the exchange and cooperation of the geographic information industry in the countries along the "Belt and Road". And in the future, South Surveying & Mapping will help the construction along the "Belt and Road" countries to have more expectation of geographic information construction.